SmartVestor Pro
Since 2007, our team has been helping Dave Ramsey fans with their investments and financial planning needs. We truly believe that in order to help you achieve YOUR goals, we need to first understand you. We also need to help you simplify the complicated financial world. Rather than selling, we prefer to teach our clients about their options and we put ourselves in your shoes to help you make the decisions that are best for you and your family.
Dave Ramsey has been instrumental in our lives, but also in the lives of our clients. We have built a community of friends and followers who believe just as much as us that being debt free, building wealth intelligently, and giving wholeheartedly enriches our lives. Everything we do at Providence Wealth Planning is "Because Family's Important." We look forward to meeting and guiding you and your family.
What is a SmartVestor Pro?
SmartVestor Pros are investment professionals in your area that have been chosen by Dave Ramsey based on their integrity, professionalism and experience.
SmartVestor Pros understand and believe in the investment principles that Dave teaches on The Dave Ramsey Show each day.
As SmartVestor Pros you can expect the following from us:
We are big Dave Ramsey fans – we believe in living debt free.  We believe in living like no one else – so that later you can live (and give) like no one else.
Our goal is to always do what is right for the client.  We know that by doing right for you we can and will grow our business from raving fans that spread the word.
We will display the heart of a teacher.  One of our core philosophies is that our clients should always understand their investments.  We are committed to taking the time with each client to make sure that they understand their investments.
We have no minimums.  Because we believe that getting a strong start is so important we don't exclude people because of their smaller account size.  While many advisors will turn smaller prospects away – we are committed to helping those who need and value professional advise and guidance.
We are transparent – In all of our client interactions you can expect transparency – no hidden agendas.  Why?  Because that's the way we would want to be treated – you might call it "The Golden Rule".

Here Are The Baby Steps That Will Get You Started:
$1,000 to Start an Emergency Fund: The path to financial freedom starts with having a $1,000 emergency fund for the unexpected events in life you can't plan for.
Pay Off All Debt but the House: We then recommend paying off all non-mortgage debt to become debt free. In this step, it's recommended to snowball your debt. Dave says to disregard the interest rate and to focus on paying off the smallest bill first.
3 to 6 Months of Expenses in Savings: Next, it's time to build up your emergency fund. This should typically cover you for 3-6 months of expenses should you experience an extended loss of income or an unexpected setback.
Invest 15% of Household Income Into Retirement: You're now debt free and you've screamed it from the top of a mountain. Now you'll work to invest 15% of your household income into retirement savings accounts: Roth/Traditional 401(k), Roth IRAs, Traditional IRAs, etc. Selecting appropriate investments is one thing, but having a savings plan is the most important part. We'll help you understand the options that are provided to you through your employer and outside of employment and set up a savings plan to get you on track for your retirement date.
College Funding for Children: After getting your retirement savings in order, it's then time to save for college. If you have little ones, there are a few ways to save for their schooling. Some ways are more tax beneficial, others allow for more flexibility in case a child receives a scholarship or forgoes a four-year university. Having a plan and knowing your options makes all the difference.
Pay Off Home Early: With the kids on their way to college, your retirement savings on autopilot, and plenty of savings in the bank, it's time to start making extra payments on your home. Imagine how much more flexibility you'll have in retirement with no house payment.
Build Wealth and Give: Dave Ramsey wraps up his Baby Steps with an encouragement to live like no one else, so you can give like no one else. You've worked so hard to build a nest egg, it's now time to enjoy what you've worked all those years for, and to leave behind a legacy to be proud of.
As you're working through the early stages of the Baby Steps, a fantastic resource is Dave Ramsey's book, The Total Money Makeover: A Proven Guide for Financial Fitness. It's the playbook for financial excellence. Many of our clients have it on their shelves or have passed their copy on to a friend in need. Along with Total Money Makeover, another tool to help vault you into steps 4-7 is to take Financial Peace University classes, which have helped families and individuals of all backgrounds turn their story around.
If you're working through the Baby Steps and need a professional's help to roll over your old 401k or other retirement plan, to protect your family with term life insurance coverage, to get started with your retirement or college savings, or are in need of a tax or estate professional, talk to a Providence Wealth Planner today.
The opinions expressed in this material do not necessarily reflect the views of LPL Financial. Investing involves risk, including the risk of loss. No strategy assures a profit or protects against loss. The examples provided were hypothetical and not representative of any specific situation. Your results will vary. The hypothetical rates of return used do not reflect the deduction of fees and charges inherent to investing. The SmartVestor program is a directory of investment professionals. Neither Dave Ramsey nor SmartVestor are affiliates of Providence Wealth Planning, Strategic Wealth Advisor Group or LPL Financial.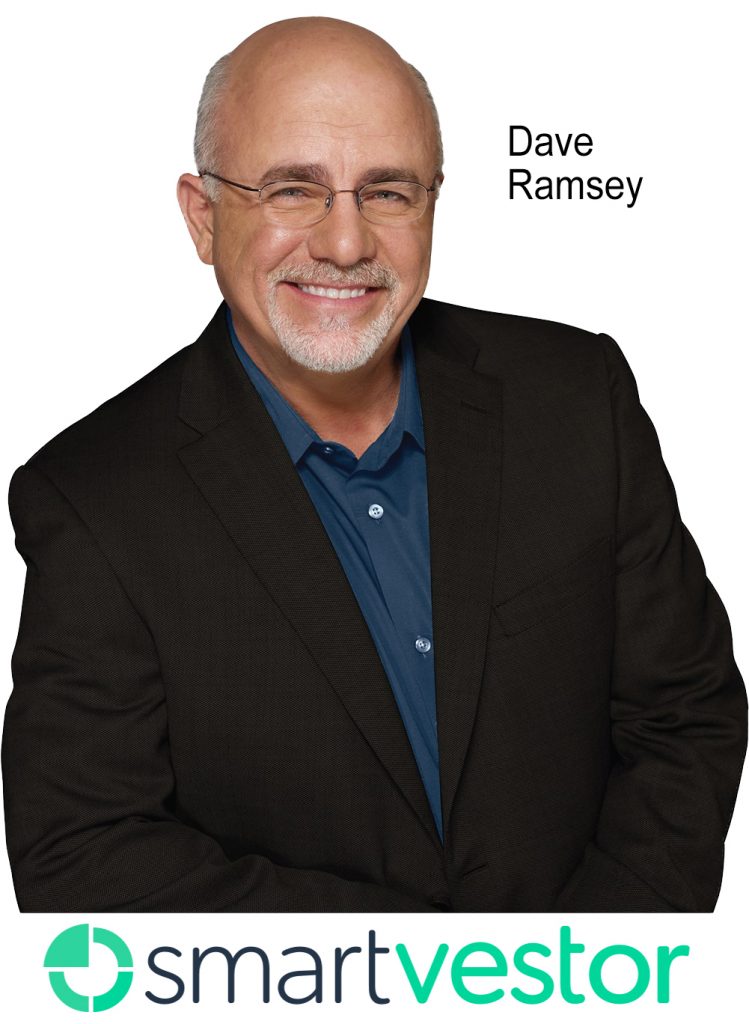 Since 2007, Providence Wealth Planning advisors have provided advice and guidance to followers of Dave Ramsey.